Meet Paul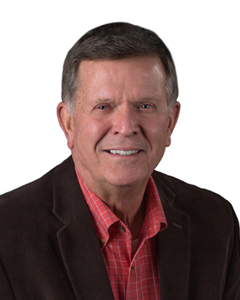 Born and raised in West Tennessee, Paul Rose is a lifelong resident of Tennessee's 32nd Senate District. He currently resides in his hometown of Covington, Tennessee with his wife of forty-five years, Nancy. Together they have three children, Kate, Rebecca, and John Paul, along with six grandchildren.
First and foremost, Rose has dedicated his life to serving the Lord. Lifelong members of First Baptist Church in Covington, Nancy and he are active members of their congregation. Rose currently serves on the Board of Trustees of the Tennessee Baptist Children's Home and is a past board chairman. He also serves on the Board of Directors for the Boys and Girls Club of the Hatchie River Region and the Dyersburg State Community College Foundation Board.
Rose joined the family business in 1974 and has played an integral role in growing the small company from three employees into several companies employing over 150 employees. Serving as President of Rose Construction, he knows first-hand the hardships of being a business owner and believes that we should continue working to make Tennessee the most business friendly state in the country.
Rose is a strong believer in less government and a staunch defender of our 2nd Amendment. He wants to take his conservative Christian values to Nashville to represent Tennessee's 32nd Senate District.
"Nancy and I are looking forward to meeting each and every one of you in hopes of earning your vote and becoming your next Senator. Thank you for your prayers and guidance throughout our campaign," Rose said.
The Republican primary will be held on January 24, 2019, with early voting beginning on January 4, 2019.